Welcome to NDDTC AIIMS Addiction Treatment Training
The National Drug Dependence Treatment Centre (NDDTC), AIIMS, New Delhi in collaboration with the Government of India, offers courses for professionals working in the field of Addiction
Why learn about addiction?
Substance Use Disorders (SUDs) is a major public health problem in India. The recent National survey on magnitude of substance use in India shows that alcohol, cannabis and opioids are the three major categories of psychoactive substance used in India. The figures are worrying.
The study also brought out a large gap between demand and availability of treatment services for individuals struggling with Substance Use Disorders (SUDs) in the country.
The vision of this training programmes is to facilitate capacity building by providing easy access to offline as well as online treatment training to the medical officers working in the area of Substance Use Disorders.
The doctor can enrol into the programme after signing up for the course and can access the online programme on her computer from the comfort of his clinic or home. Revisit and ask doubts to the experts.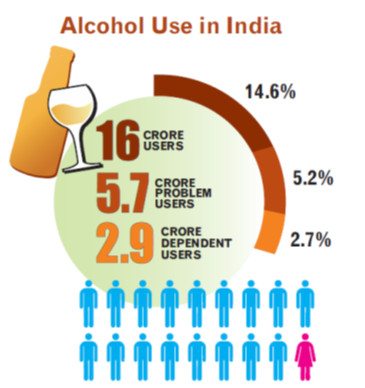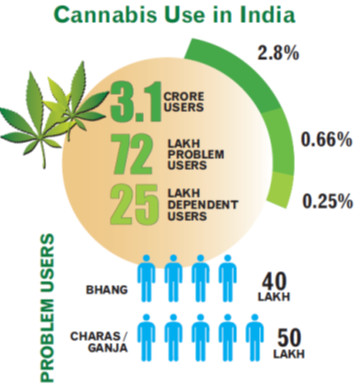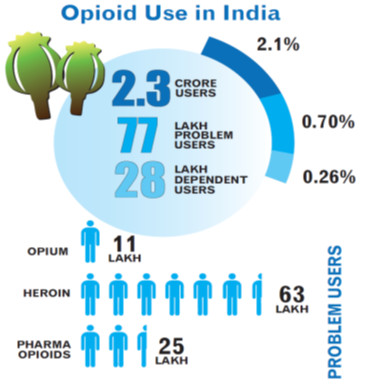 World-class learning for anyone, anywhere
Learn directly from the experts in the field of addiction treatment
200+ Professionals have taken the courses
Check what do our trainees have to say about the course
The NISD-AIIMS Addiction treatment online training is really marvellous, superbly successful effort by the team to train the medical officers, no less than the Class based, in my view. All aspects of the training are completely fulfilling the requirements for training the medical officers on the subject. Kudos for the team in putting great efforts, such a training saves time, money n infrastructure required 👍. To add to all, we are fully trained to treat the SUDS, all medical officers will like such courses. Thanks.
Dr. Rajinder Dhadwal, Gunjan IRCA, Himachal Pradesh
The course was very compact, updated and to the point, which help me a lot to understand the main pathology and management of substance use disorder. It is more beneficial to me to diagnose the problem and do treat accordingly. I think this should be reach to every medical practitioner working in Drug De-Addiction in our country. The presentation, explanation, voice quality, topic inclusion was excellent. I am very thankful to all the NDDTC-AIIMS team to provide such type of training which is helpful in treatment of drug affected youth of our country in a very effective manner.
Dr. Anil Kumar, Prerna IRCA, Bihar
First of all, let me acknowledge the wonderful experience on the massive open online course in relation with addiction treatment. The one-month course was very effective and it brought me a nice time to learn the updated information regarding the addiction treatment. As I am practising in the same field it gave me refreshment in my knowledge. Let me recognise and thank the NAAT team Dr. Ravindra Rao- the course Co-ordinator, Dr. Rakesh K Chadda –Professor and Chief of NDDTC-AIIMS, and Dr. Virendra Mishra – Director NISD. Very specially, I would like to express my sincere gratitude towards the timely guidance and help by NAAT team in dealing with the technical glitches.
Dr. Sr. Jobis Maria (Dr. Mariamma Thomas), Navadarsanagram IRCA, Kerala
I have been working in the field of de-addiction and rehabilitation for the last 25 years. Looking back after the NDDTC online training program, feel what I was providing was only an apology for the management of addiction disorders!! After the training session I feel, I am better equipped for providing scientific treatment modalities in this devastating problem. Thanks to the entire AIIMS team, the modules were practical, slides were short and clear and the narration's precise and lucid. Once again thank you and God bless you.
Dr. Joy Francis Vithayathil, Adaart IRCA, Kerala
First of all, I would like to personally thank you and all your team members of NDDTC, AIIMS, New Delhi for giving me an opportunity to be a participant of your online course. It was a very well-coordinated and organised event throughout the course. I have been additionally practising addiction medicine for the last 8 yrs. but after completing this course, it has provided me with in depth knowledge and has made me more confident in my present practise. I also thank all the instructors who have developed this course with great subject knowledge and for being a guiding force to all Doctors in their practise. It's an honour for me to be certified as an Addiction Medicine physician from a prestigious institute like AIIMS Delhi. Also, I would request to make it mandatory for all de addiction centres in India to have a physician certified in this course coz I understand many de addiction centres are managed by non-medical personnel. I thank once again to all for your wonderful contribution to society.
Dr. Pramodh. R.K., Sri Baba Trust and Foundation IRCA, Karnataka
Dr. Rao, a sincere thanks for your valuable sessions. It was a herculean task to concise the vast topics and bring to us in PowerPoint form. Thanks for allowing us to be a part of this training programme. A lot has been taught and it will take a while to put into practice but be assured all will fall into place in due time. Thanks, and God bless!
Dr. Rosie, Kripa IRCA, Goa
I want to thank all the team for such wonderful and informative presentations. It added to my knowledge and groomed my clinical skills. I recently participated in another training programme, whatever I missed there got cleared here, as we had recorded as well as live sessions. You people are doing great sir!
Dr. Aasir Hussain, ATF, Kulgam, Kashmir
The course was extremely helpful to me as we get lots of substance use cases in our cente, the case based live session helped in clearing the doubts.
Dr. Alpana chatterji, SPYM, Delhi